San Clemente Neighborhoods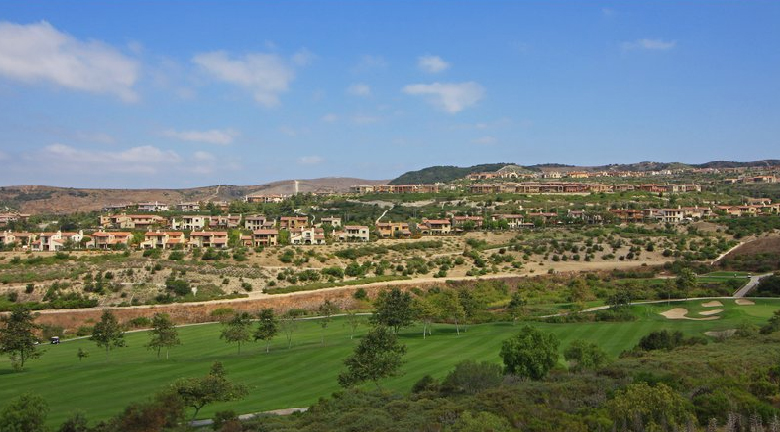 San Clemente Neighborhoods
Here is your comprehensive guide to all of the San Clemente Neighborhoods! Learning about the different areas and each of the great communities within those areas is the best way to narrow down the perfect neighborhood you would like to live. There are so many great homes to choose from so we have conveniently put them all together here in one page. You will also note that we have put links for each of the nine communities in the upper right hand corner. Once you click on any of these San Clemente areas you will have the communities broken down by price range. This will help you determine the right neighborhood depending on the price range you want to spend. If you have any questions along the way we will be more than happy to assist you. It's our goal to help you navigate the San Clemente Real Estate marketplace with ease!
Think of San Clemente from a aerial perspective when learning about the different areas of San Clemente. The central part of San Clemente is literally cut into for squares with a Southwest San Clemente area, a Southeast San Clemente area, North San Clemente area and Central San Clemente area. The 5 freeway is the main dividing feature when separating the four different areas. Also, homes in the Coast, District, Marbehead, Forster Ranch and Talega will always be on the east side of the 5 freeway.
As you will notice in the links in the upper right hand corner of this page under "San Clemente Areas" will the San Clemente - Central Area link. Homes in this area tend to be a lot higher price due to it's close proximity to the beach. One of the lowest priced homes in the San Clemente central area will be the Mira Costa Villas. They are condos on located closer to the Capistrano Beach area but offer affordable living with a beach close location. Townhomes in the Mira Costa Villas range from $300,000 to $500,000 depending on location and condition. The next set of communities will range in the $600,000 to $1,000,000 price range. They include: Broadmoor, Hillcrest, Pacifica, Presidio Point, Rancho Margarita, Reef Gate West, Villa Granada & Villa Grande. Broadmoor, Hillcrest, Pacifica, Presidio Point & Rancho Margarita homes can have great views of the ocean and offer an abundance of great single level homes. The Reef Gate West, Villa Granada and Villa Grande condo complex's can have stunning view of the San Clemente Pier, Catalina Island and the blue Pacific Ocean! All three of these building are located right next to each other on "Avenida Granada" street. Vista Pacific Villas will be the most expensive choice as the condo complex was just built in 2001. These condos offer great coastline views with a well thought floorplans.
The San Clemente - Coast District is an area located on the east side of Highway 5 and contains a nice mixture of one and two story homes with ocean, canyon and mountain views. Home prices in the Coast District range $500,000 and up for a single family home in the communities of Marbrisa, Ponderorsa and Vista Del Verde. The more expensive homes can be found in the Coral Point, Eagles Ridge, Marlborough Seaview and Sea Coast Estates communities where the homes tend to be large in scale, higher up on the ridge and have nice panoramic ocean and canyon views.
The Forster Ranch - San Clemente is a large area in San Clemente located on the northeast side of town. The homes and lot sizes tend to be large in scale in Forster Ranch. There are a lot of community parks and great schools located in Forster Ranch which is one of the big draws to this community. Most of the communities in Forster Ranch will have homeowners association dues but you will find no extra Mello Roos taxes here. Single family homes start around $500,000 and there are a lot of communities to chose from in this price range. Communities like: Alisal, Ashton, Colony at Forster, Naples, Ridgemore, Tocyao Hills, Tocayo Ridge, Veracruz and Villamar are a great place to start looking. If your budget allows between $600,000 to $800,000 then it's worth viewing the homes for sale in the Del Cabo, Las Veredas, Las Marias and Rimrock communities. There are several gated communities in the Forster Ranch area consisting of four neighborhoods called "The Reserves." The Reserves, mainly Reserve West, Reserve East, Reserve North and Reserve East is one of the newest communities in Forster Ranch. These homes were built in 2003 and offer the security of a gated entrance along with a community pool and kids playground area. The Reserve North community is the more expensive of the four communities with home prices over $1,200,000. Other communities work visiting are the: Cantomar, Compass Pointe, El Encanto, Flora Vista and San Angelo homes.
The San Clemente - Marblehead area community is also located on the northeast side of town as well but occupy the homes on top of the hill overlooking the ocean with great Catalina and sunset views! The most affordable options in Marblehead will be the Faire Harbour and New Providence community. Faire Harbour Condos sit right on the bluff edge and have great views of the ocean. These condos typically are two to three bedroom condos with a 2 car garage! The New Providence community is also equally as nice with large two story homes in the $400,000 to $600,000 range. Located within the gated community of Marblehead you will find several communities. Highland Light Estates, Highland Light Village, Signal Point, the Summit at Highland Light are homes that can be found in the $600,000 to $1,000,000 price range. Many of these homes will have panoramic ocean views and is worth viewing if your budget allows. For luxury homes in Marblehead make sure you view the homes located in the Crest community. Home prices in this community can reach over $1,200,000 but we have recently seen homes prices come down to as low as $800,000.
The San Clemente - North area is a mixture of smaller beach homes built in the 1950's - 1970's close to the beach as well as larger estate gated communities like Sea Pointe Estates where homes prices range from $1,000,000 - $4,000,000. If you are looking for a San Clemente condo under $500,000 then you have a lot of choices. Colony Cove and Bay Cliff Village are 55+ senior communities with great beach close location. La Cuesta Cove, Ocean Hills, Shore Cliff Villas, Shorecliff Terrace and Vista Del Gado are all townhomes in this price and located on the very north edge of town near Capistrano Beach. They offer close proximity to the beach with price tag under $500,000. Chateau Clemente is probably one of the best kept secrets when looking for a home under $600,000. The small area a large single family homes is a great place to get the best value for your money. If you are looking for an ocean view single level home then make sure you visit the homes in Harbor Estates. This area has it's own personality with many vintage homes with panoramic views..
Rancho San Clemente was built in the 1980's and offers some of the best values for location, views and modern amenities. If you are looking for a starter condo to live in or as an investment then make sure you visit the condos for sale at Vista Pacifica. Condos will range from 1 to 2 bedrooms and price ranges from $150,000 to $350,000 with select condos on the front row offering stunning views of the ocean as shown above. If you are looking for a single family home under $500,000 then Richmond Pointe is a great place to look. Villamoura is also an affordable choice for large townhomes with association pools and spas. If you budget allows then you have some great choices up to $700,000. Communities like Bella Vista, Montego, Pacific Shores, Rancho Cristianitos are all located in the same general area. Villa Pacifica, Pacific Crest and Mandalay communities are located just north of Pico on the outskirts of Rancho San Clemente. Pacific Crest and Mandalay are the only gated communities in Rancho San Clemente with large single level and two story homes in the Spanish style with price ranges in the $600,000 - $700,000 range. If you are looking for a stunning ocean view property the make sure to visit the communities of Brisa Del Mar, Harbor Ridge and Pacific Crest. These three communities will have stunning panoramic views of the ocean.
The Southeast and Southwest communities are located next to each other with the 5 freeway being the dividing factor. Southeast San Clemente has many affordable condo complex's like Ocean Fairways and Seaview townhomes. Presidential Heights condos are two communities namely, Presidential Heights I and Presidential Heights II that offer great ocean and golf course view townhomes. Luxury homes in the Southeast area will consist of Cantamar, Mariners Point, Palacio Del Mar & Sea Ridge Estates. Sea Ridge Estates is the only gated community in Southeast with ocean and canyon view large estate homes. Luxury homes in the Southwest San Clemente area will consist of Cyprus Shore, Cyprus Cove, Cotton's Ponit and the Breakers community. All three of these communities are gated and sit right next to each other. Cotton's Point is home to the former Nixon estate that is now privately owned. La Ladera is also another gated community in Southwest with a small selection of beach close and beach front ocean view homes.
If you are looking for a newer construction home then Talega community is worth a visit. Built in the mid 1990's is a community on the east side of town some of the most amazing homes for sale in San Clemente. The most affordable communities consisting of two to three bedroom townhomes can be found in the Alassio, Verano, Santalana and Trinadad communities. If your budget allows then nice single family homes can be found up to $700,000 can be found in the Amalfi, Caprizi, Carmel, Escala, Farralon Ridge, Portofino, Portomarin and Solana communities. Senior 55+ communities can also be found in the price range in "The Gallery" section of Talega which consists of four communities within a gated area. These communities consist of: Wavecrest, Seaside, Seagarden and Sandbridge. Homes in gated area under $1,000,000 are best found in the Vittoria and Catania neighborhoods. Luxury homes in Talega consist of Careyes, Lucia, Mirador, Montellano, Pacifica, Ravena, Alta and Vizcaya. With 40 communities to choose from in Talega you have many choices. Please consult with our San Clemente Real Estate agents to help you find the perfect Talega home