Sell Your Home Today with San Clemente Realtor Sam Smith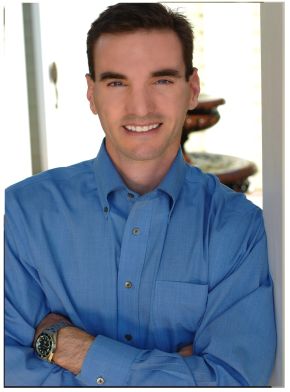 Our Mission Statement here at the San Clemente Real Estate website is to create the most comprehensive website for all things real estate in San Clemente! Sam Smith has been a leading San Clemente Realtor for the past 12 years. Sam Smith has traveled the world while living in Illinois, Arizona, Japan and Hawaii and learned the art of marketing through his attendance of Brigham Young University in Utah and the University of Hawaii. His efforts as a missionary for the Mormon church taught him the values of working hard and the art of selling.
As a licensed California Real Estate Broker, Sam Smith has developed one of the strongest teams in San Clemente selling beach close, beach front, ocean view and ocean front real estate. The teams extensive knowledge of the San Clemente Real Estate marketplace gives their clients the best opportunity to get the best properties for the best prices. The Sam Smith team specializes in selling San Clemente homes and condos and looks forward to helping your find your perfect San Clemente home!
Sam Smith belongs to several realtor associations including the Orange County Association of Realtors, Laguna Board of Realtors, San Diego County Board of Realtors to maximize the exposure of the homes they are marketing. Sam Smith also belongs to Luxury Real Estate.com exclusive Real Estate Group, The Institute for Luxury Home Marketing and the Publish Homes network of top Realtors throughout the United States.
If you are looking to sell your home please contact Sam Smith today for a free consultation on how we sell homes at 949-204-5110. Please also feel free to contact us electronically as well.
Top San Clemente Real Estate Agent
Sam Smith is one of the leading San Clemente Real Estate agents here in San Clemente, California and is a consistent top producer. To date in 2010, Sam Smith has already closed 50+ homes. A solid track record of selling homes for the past 11 years makes choosing Sam Smith the smart choice when deciding to sell your home.
You will find Sam Smith utilizes the latest online marketing tools to exposure your home here in the United States as well International exposure to Canada, Europe and South America. It' not uncommon to be working with clients from Germany, England and South Africa. The southern California real estate draws a lot of International buyers which the Sam Smith team is able to reach.
As a local San Clemente Resident and San Clemente business owner, Sam Smith understands the San Clemente Real Estate marketplace better than anyone. He is a proud member of the Luxury Real Estate.com community, only a small number of agents belong to this very prestigious club of Luxury Real Estate agents.
No matter if you are thinking of buying or selling Sam Smith is here to help you with your San Clemente Real Estate search. Please contact San Clemente Real Estate agent Sam Smith today at 949-291-0424 or using his Toll Free line at (888) 272-4705. All correspondence via email will be answered within 2 hours.