Driftwood Bluffs Community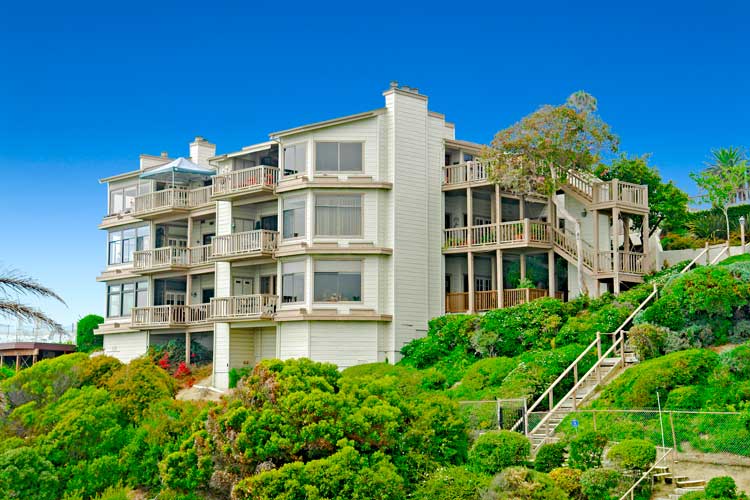 Driftwood Bluffs San Clemente Condos For Sale
Driftwood Bluffs have one of the most unique locations for a condo building situated next to the San Clemente Pier. The condos are ideally positioned in the Trafalgar valley and overlook the Pacific Ocean and T-Street Beach. Over the last 10 years only a very small handful of the 15 units in total have ever come on the open market so it's rare to see these being offered for sale. When they do come on the market they are typically priced above the $1.5 million dollar price point and often come with three bedrooms and ocean views. The neighborhood is very private and gated and has a nice community pool area. For additional Information the Driftwood Bluffs Community in San Clemente please contact any of our San Clemente Real Estate agents who will answer any questions you may have. Driftwood Bluffs is a community located in beach community of San Clemente, California.
Driftwood Bluffs San Clemente Condos For Sale
Search Results
No listings were found matching your search criteria.
Driftwood Bluffs Complex
The Driftwood Bluffs complex is home to 15 units in the entire building. Only 6 of these units are full time residents while the other 9 units are second home vacation residences. Most of the units will have garages while others have dedicated underground parking space. The pool is simply amazing and overlooks the ocean as pictured below and is heated year around. This is a very quiet complex that offers steps that leads directly down to the beach.