San Clemente Senior Apartments
Posted by Sam Smith on Thursday, December 5th, 2013 at 7:02am.
New San Clemente senior apartments are currently being built for those 62 years of age and older with an expected grand opening some time in 2014.  The apartments are located in the Southeast section of San Clemente and situated on the east side of the 5 freeway.  The building itself faces the 5 freeway and I would expect that select apartments will have some ocean views from this location.  The condos are being developed as "affordable apartments for age and income qualified adults" based on a 30% and 50% basis on the total annual income a prospective senior will have.
The building itself is being built in the classic Spanish style that it a true homage to the early 1920's construction that makes San Clemente unique.  Access to these apartments is located off El Camino Real. These are several other senior communities in San Clemente like the Talega Gallery which offers single family homes in a luxury gated community for those 55 and older.  In addition, the Bay Cliff Village and Colony Cove are also 55+ community that offer small homes and condos near the Shorecliff's beach in San Clemente. For those interested in learning more about these rental apartments should call 949-482-4408 for more information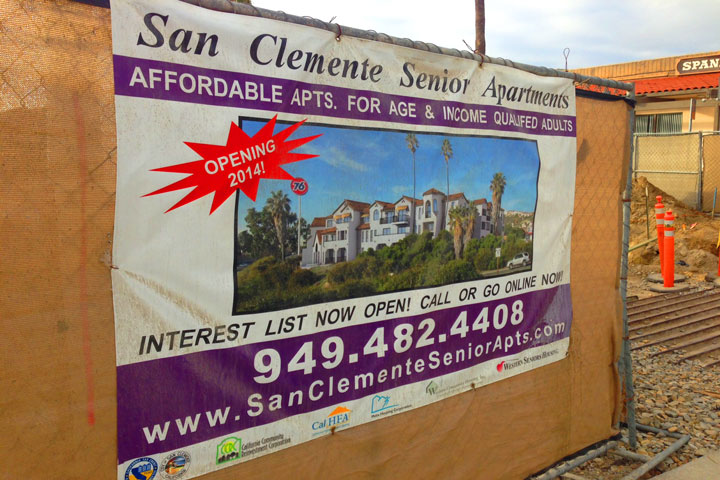 Leave a Comment