Mid Century Modern San Clemente Homes
Posted by Sam Smith on Thursday, May 16th, 2013 at 7:45pm.
Mid-Century Modern homes are very popular throughout the country but finding these unique architectural styles homes in the beach communities in Southern California is more difficult than other parts of the United States.  Mid-Century homes usually reflect homes that were built in the 1950's and gained popularity by Eichler who created entire communities based on this single level design.  The city of Orange in the north part of Orange County, California has an entire neighborhood that was built by Eichler as the area has now been designated as an historic area of the city.  In San Clemente, you won't find any Eichler homes but you will find Eichler inspired Mid-Century homes in the Vista Pacific Del Gado community.
A lot of local residents are not aware of this community since it's tucked away on the north side of San Clemente near the Shorecliffs community and just a short walking distance to the beach.  This community is actually one of the best places to find mid-century inspired homes under the $400,000 price point.  These attached single family homes offer two bedrooms homes with one bath.  The homes were built to blend in with the natural surroundings and offers lots of windows and glass doors that let in the natural light.  Historically, these have always been some of the lowest price homes in San Clemente.  Some of the drawbacks of the community is that the condos are relatively small, typically under 1,000 square feet.  Also, since the homes are attached you are located very close to your neighbors and is not ideal for those looking for a lot of privacy.  You also have a one car detached garage so keep this in mind if you have a lot of vehicles.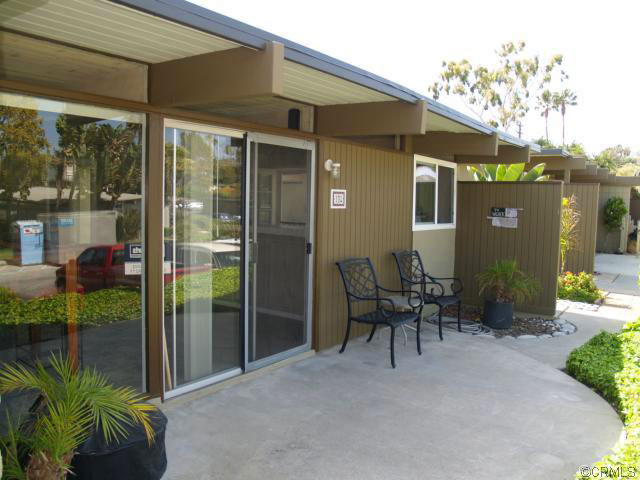 The community is very nice and well maintained wth a nice community pool and clubhouse located in the middle of the neighborhood.  Residents do have to follow association rules and regulations with monthly dues of $267 a month.  Recent properties in this community have had multiple offers and bids above asking price since the demand for housing in this price range is very high.  If you like the small bungalow mid-century style homes than we highly recommend the Vista Del Gado community.
Search Results
No listings were found matching your search criteria.
Leave a Comment