Vista Pacific Del Gado San Clemente Homes
Posted by Sam Smith on Friday, March 6th, 2015 at 4:29pm.
The Vista Pacific Del Gado community is ideally located near the Shorecliff's Beach in north section of San Clemente. These are smaller homes that offer an indoor/outdoor feel to it with a large private patio area that is often filled with mature landscaping and foliage.  These are some of the best priced properties in the San Clemente area and are often priced under $500,000.  The complex has a lot of history to it when it was first designed by architects who were inspired by mid century modern architect Joseph Eichler.   Some of the features found in Eichler homes include wood beam ceilings, floor to ceiling glass as pictured below. These are simple homes that are often feature less than 1,000 square feet of living space with 2 bedroom floor plans. The homes are not for everyone as they tend to be on the small side but are normally nicely upgraded with hardwood flooring and granite counters in the kitchen area.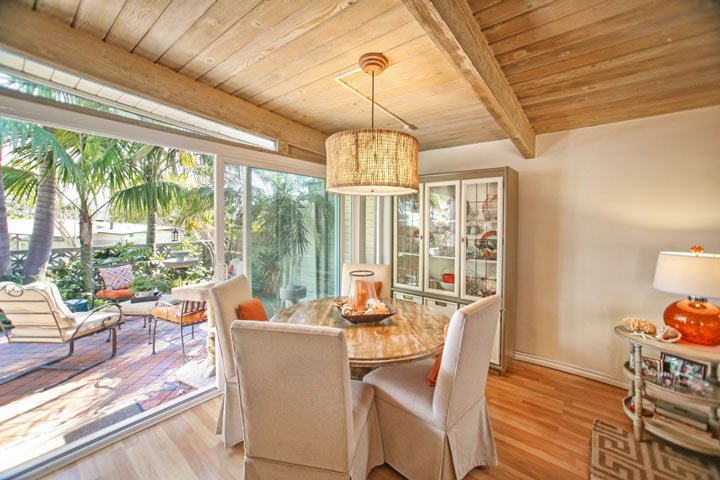 The homes floor plans have a great way of incorporating the indoor spaces with exterior entertainment areas as pictured below.  This is one of the advantages of off setting a small square footage home is having a large outdoor patio area.  Many residents in this area love this feature found in these homes and complements the warm sunny San Clemente weather as well.   The properties have a detached one car garage with plenty of guest parking as well.  The outdoor spaces tend to be very low maintenance and is ideal for first time home buyers, real estate investors and senior clientele looking for a quality home by the beach at a low price point.
The association manages the property very well and keeps the ground well kept with a huge grassy area near the community pool and cluhouse area.  This is a very quiet place to live and offers quick access to the beach and the 5 freeway.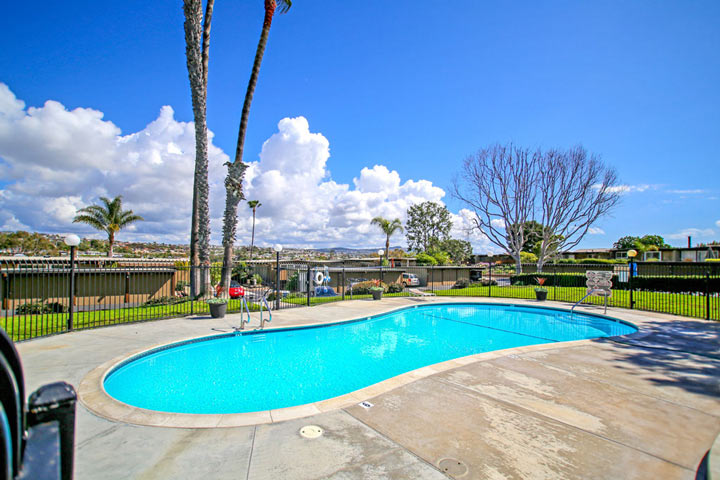 Search Results
No listings were found matching your search criteria.
Leave a Comment