San Clemente Pier View Condos For Sale Under $800,000
Posted by Sam Smith on Tuesday, February 5th, 2013 at 3:33pm.
Living by the San Clemente Pier is a great place to call home especially if you have views of the Pacific Ocean and the San Clemente Pier.  Buying a condo by the Pier does not come cheap though as these condos are located on prime pieces of land.  As the economy as slowed down in the past 5 years so have real estate prices come down for these view condos.  It wasn't too long ago that ocean and pier view condos were selling for well above the million dollar price point.  Now the real estate prices adjusted, it's possible to find pier view condos for under $800,000!
There are three main buildings you should look for in San Clemente if you are looking for a Pier view.  Three buildings are the Villa Granada, Villa Grande and Reef Gate West buildings.  All of these condos are located on "Avenida Granada" street and have direct views of the Pier.  A new listing just came on the market for $799,000 in the Villa Grande that offers a more smaller and intimate condo experience with only 4 levels of luxury apartments.  Reef Gate West is also another popular spot as it has three different buildings that offer ocean front and ocean views.  Make sure to visit the building that sits on the bluff front as it has the best views of the San Clemente Pier.  One word of caution, condos located this close to the ocean are also located right next to the Train tracks.  The train passes through San Clemente at all hours of the day and night and can sometimes be a little loud.  For those sensitive to noise should be aware of this before looking at these condos.
Another alternative to condos next to the Pier would be the condos located on Avenida Montalvo street.  The condos are further removed from the Pier but are located in the popular SW San Clemente area.  It's also possible to find view condos in this area for under $800,000.  If you are not sure where to look in San Clemente for a condo please contact me via email or phone and I can point you in the right direction.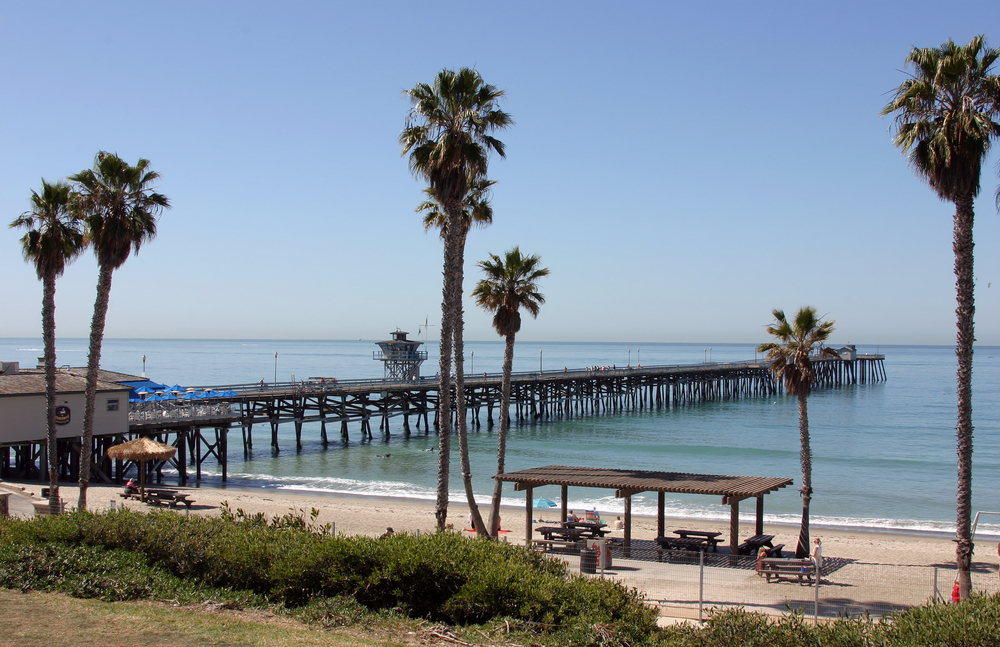 Leave a Comment