San Clemente Homes For Sale on Large Lots
Posted by Sam Smith on Friday, January 21st, 2022 at 12:46pm.
San Clemente has 9 different areas that are filled with a large variety of neighborhoods with different perks and amenities. For those looking for homes located on large lots it's important to understand that not all communities will have the same features. Homes located in Southern California in general are located on much smaller lots sizes than would you would find in other states like Texas, etc. This is especially true as you get closer to the beach and lot sizes are at a premium. In San Clemente, homes typically located on the ocean side of the 5 freeway are much smaller than those located on the east side of the freeway. There are exceptions to this that include the new Sea Summit community in San Clemente that does offer some large scale homes located on good size lots. Here is were we recommend looking.
The Forster Ranch area is probably the best place to start you search for homes located on large lots. This area also tends to be much more affordable than those located by the beach so you often get the best value for your money here. It's not uncommon to find lots sizes over 10,000 square feet here with nice variety of gated and non-gated neighborhoods to choose from. The Talega area is also an excellent place to look as it features newer home that are often built in the last 22 years. These homes tend to be slightly more expensive since the homes are newer construction and often do have an additional Mello Roos tax that should be calculated into your monthly carrying costs.
One of the best values has just come on the market as a "coming soon" listing. The large two story Spanish style 4 bedroom home is located on a huge park size backyard and listed for sale at $1,300,000. It's still available and located in the Veracruz neighborhood in the Forster Ranch area so please contact us at 949-204-5110 for further information.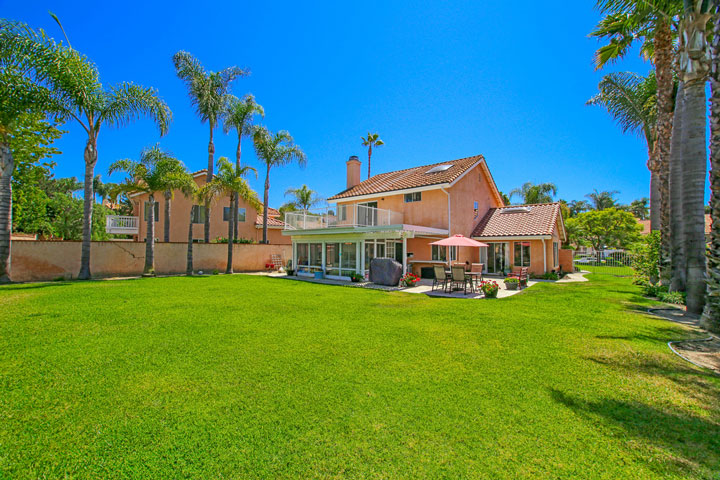 Search Results
25 Properties Found. Showing Page 1 of 1
Leave a Comment