San Clemente Historic Home Tour - Oct 2019
Posted by Sam Smith on Tuesday, September 10th, 2019 at 6:35pm.
The San Clemente historic home tour is set to take place next month on October 12, 2019. This year will feature a tour of 9 historic properties here in San Clemente. San Clemente has a very small number of historic properties still in existence so a chance to visit nine different properties is a rare opportunity. The San Clemente historical society is now offering advance tickets for those who would like to attend. Currently tickets are being sold at $30.00 per person or $100 for 4 tickets. This changes on the day of the event which increases to $40 per person.
The tour details of which properties will be on the tour have not been released yet but will be sent via email once tickets have been purchased. It's important to note that the tour will take place in any weather conditions and due to the age of these homes these properties are not wheelchair accessible and not suitable for small children according to the San Clemente Historical Society. For those who have questions regarding this tour can contact Feda D"Souza at 949-374-4944 or owner@alwaysinn.com and Larry Culbertson at 949-412-7682 or larryculbertson@gmail.com. The San Clemente historical Society is located at 1512 Avenida Hacienda here in San Clemente. Tickets can be purchased via PayPal at the historical website.
This is a really great time to buy a historic home as normally there is a limited number of historic properties on the market at any given time. There is currently 6 historic homes on the market for sale ranging from $1,150,000 to the Nixon Estate at $57,500,000. Please contact us at 949-204-5110 to view any of these historic properties. The photo below is an example of a historic home in San Clemente and not a home that will be on the tour.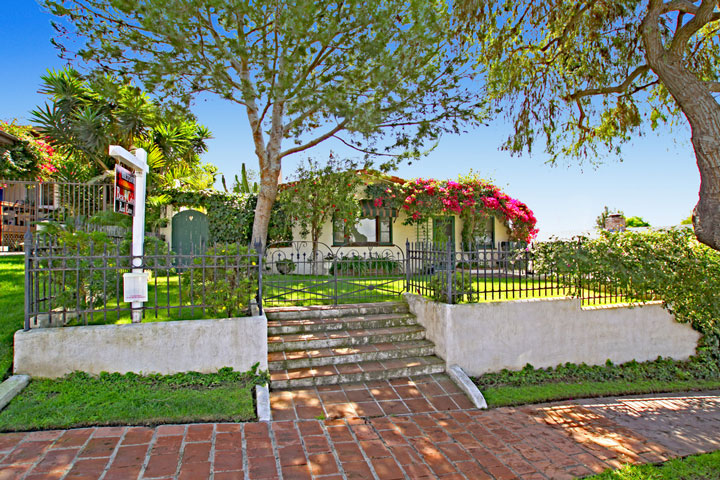 Search Results
1 Properties Found. Showing Page 1 of 1
San Clemente 1406 Buena Vista # 1
Welcome to this exquisite beach condo located in North San Clemente, a true haven for coastal living enthusiasts. Immerse yourself in the ultimate beach living experience as you step just moments away from the sandy shores and renowned beaches of San Clemente. This property offers a combination of coastal charm and convenience, with an unrivaled location. With access to the scenic San Clemente Beach Trail, you are invited to embark on outdoor adventures and revel in the awe-inspiring ocean vi...$1,790,000
$1,790,000
3 Beds
2 Baths
2,148 SqFt
Leave a Comment