Most Expensive San Clemente Homes Sold In 2022
Posted by Sam Smith on Monday, December 19th, 2022 at 10:50am.
The San Clemente real estate market has still seen monumental sales even with the shifting real estate market this year. The majority of the highest sales took place earlier this year in March and April was well as the summer months June through August, all of them located in the desirable Southwest San Clemente area. Often times, the highest sales are dealing with cash buyers who are not effected by the higher interest mortgage rates that we have seen this year. For the most part many properties in the San Clemente area did see a slow down with some price reductions necessary in order to get a home sold while other well positioned properties still saw multiple offers. Even with the shifting market the number of homes on the market is still very low which has helped maintained real estate prices. It's not sure what will happen in 2023 with higher mortgage rates on the horizon and looming talks about a slow down in the real estate market. In any case, there will always be opportunity for those who know where to look.
4070 Calle Isabella, San Clemente was the highest sale in 2022 which sold for $14 million in March of this year. This was a very large estate property with an approximate 14,999 square feet of living space with a total of five bedrooms in this beautiful Spanish style home. This works out to $933.40 per square foot which is a pretty good average when considering the total number of square feet that the home had to offer. The home was newly built in 2008 and located in the exclusive double gated community of Cotton Point Estates which was home to the former Nixon White House was located. The interior featured it's own theatre, wine cellar, fitness center, spa and outdoor pool with ocean views. The property was originally listed in June of 2021 for $15,500,000 and was on the market for a total of 182 days.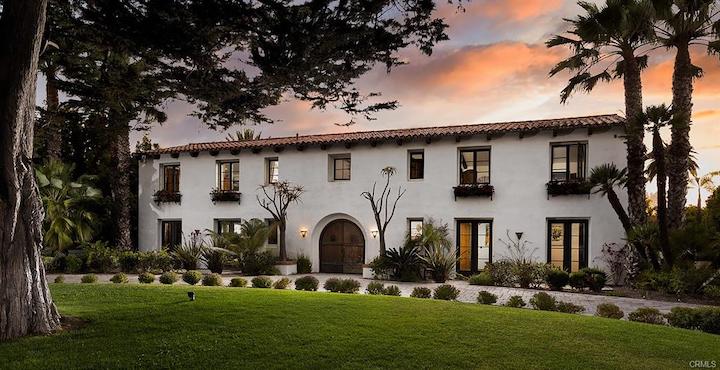 1820 Calle De Los Alamos, San Clemente was a unique property located on the bluff in Southwest San Clemente. I originally had gone through an open house of this property when it was being advertised for lease at $35,000 a month. I thought it was odd to have an open house for a rental property when this is normally only done for a property that is listed for sale. Well, I guess that paid off for the real estate agents who did this since they ended up selling the home for $8.7 million dollars in June of this year, not too bad for a rental listing turned into a sale. Walking though the home it was clear that the home needed some updating. The location was an A+ with unobstructed ocean views with the famous T-street beach just located to the north. Probably one of the biggest selling features was the huge lot that featured an approximate 15,625 square feet of living space. I would imagine if this property was ever torn down there might be the possibility of having this re-zoned for two properties and who knows this might happen in the future.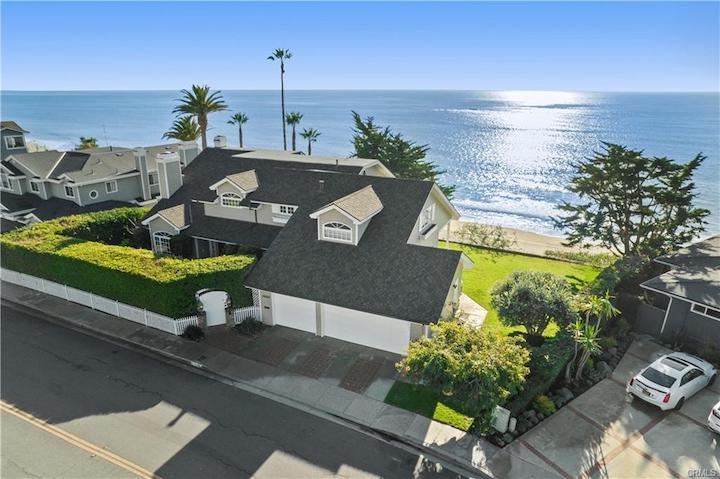 4018 Calle Isabella, San Clemente was the third highest sale selling at $8,275,000. The five bedroom home was located in the gated Cyprus Shore community in San Clemente and offered an approximate 4,145 square feet of living space and stunning ocean views. Finding a property in this community with an ocean view is very hard to find so it's not surprising that this home sold before it even came on the market. The two level home was built in 1998 and featured a 3 car attached garage. The interior of the home was just stunning with a wide open floor plan with a Contemporary style wood ceilings, large center island, dining and living spaces that captured this incredible view. Cyprus Shore is very popular for those in the surf community as it's a private community this is just a short walking distance to one of the best surf breaks in California known as Trestles. If you are thinking about buying a home here I highly recommend reaching out to us as some of the best homes located here seem to find a buyer before it hits the market.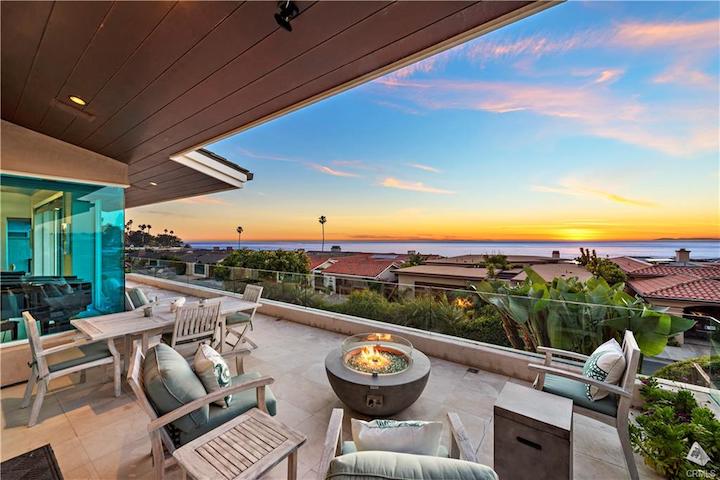 Search Results
SOLD LISTINGS
2 Properties Found. Showing Page 1 of 1
San Clemente 3822 Vista Blanca
**Input for Comp Purposes**Bluff Front Estate, in the Beach Front Gate Guarded Community of Cyprus Cove. See video tour here:https://vimeo.com/374113137 . 2 story ceilings lend themselves to dramatic ocean and coastal island views. Panoramic views of the Pacific from living areas, kitchen, master bedroom suite, and various other areas of this old-world Mediterranean home. One of the only two ocean front properties with seawall bluff reinforcement in the community. 6 Bedrooms, 5.5 Bathrooms,...$9,250,000
$9,250,000
6 Beds
6 Baths
8,004 SqFt
San Clemente 111 Via Escorial
Serene European Dream at Sea Summit in San Clemente Perched on a bluff overlooking the vast Pacific Ocean, Catalina Island, and a Coastal Preserve, 111 Via Escorial pulls you in the moment the home comes into view. Symmetrical in design, the entry boasts warm neutrals, dark wood, and intricate wrought iron flare. Upon entering you'll find yourself at once inside an inner sanctuary full of rich green vegetation, the soothing sounds of water, and a wraparound built-in seating area with firep...$5,999,999
$5,999,999
5 Beds
6 Baths
5,073 SqFt
58 Days On Market
Leave a Comment