Marblehead Coastal Construction Continues in San Clemente
Posted by Sam Smith on Tuesday, February 26th, 2013 at 12:18pm.
The Marblehead Coastal construction continues on as evidence to an agreement was signed off by the San Clemente city council on the 19th of February, 2013.  Driving by the site today it's evident that things are moving forward with construction workers and machines in production.  The city council approve Lehman Bros to complete the work needed for the infrastructure of the site which includes adding streets, utilities, grading, etc.  Residents of San Clemente will soon see the large vacant parcel become more developed in the upcoming months.
It has been reported that by the end of March that the community park construction will begin and work to the off ramp of the 5 freeway will complete by the end of this summer.  The original plans to the 248 acre parcel of land were to put a strip mall to would run along side the freeway.  This would be a combination of small boutique stores and restaurants.  On the interior part of the community you will find a mixture of custom homes, tract homes and condos.  Prices have not been released yet but we will inform you once we get that information.
For those interested in buying in this ocean front community please send us an email and we will keep you on the waiting list.  We are very excited to see the progress and new homes and condos to be built.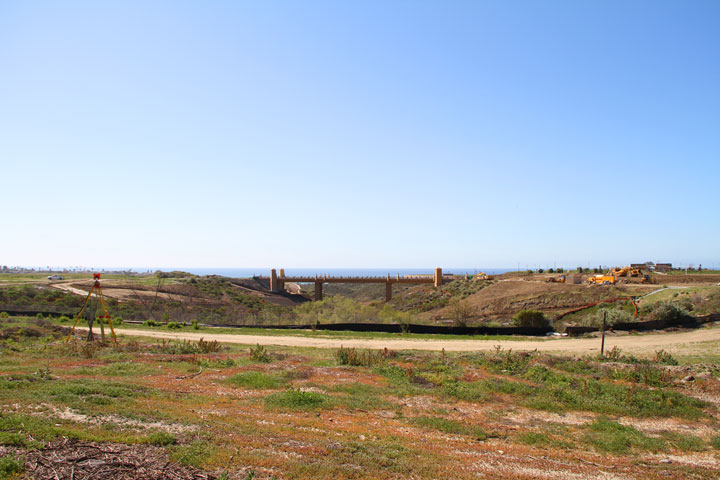 Leave a Comment